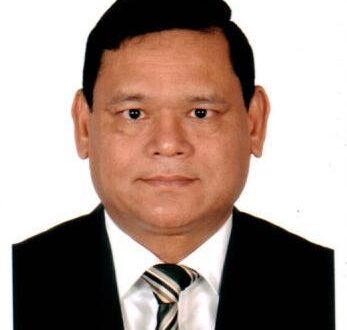 Mr. Md. Mesbahul Islam was born in a respectable muslim family at Vabki village under Birol upazila in Dinajpur district. His father's name is Md Tanjimul Islam and mother's name is Mahmuda Begum.His father was a teacher by profession in Gaibandha college.
Mr. Islam obtained his Bachelor's (Hons.) degree in Agricultural Economics from Bangladesh Agricultural University, Mymensingh and completed Master's degree in same subject from Bangabandhu Sheikh Mujibur Rahman Agricultural University, Gazipur. He passed the BCS examination in 1985 and joined in Bangladesh Civil Service Administration cadre on 15th February 1988. In his professional career, he has held various important positions. His first posting was in Jashore collectorate. Then he worked as assistant commissioner (land) at Kaunia upazila in Rangpur district, senior assistant commissioner and 1st class magistratein Bogra and Rangpur district, Upazila Nirbahi Officer at Chilmari upazila in Kurigram district and Islampur upazila in Jamalpur district, Additional Deputy Commissioner in Jhenaidah district. In 2008 he was appointed as Deputy Commissioner in Bhola district.
He was promoted to the post of Joint Secretary in 2012 and joined as Additional Director General in National Academy for Planning & Development. In May 2015 he joined Ministry of Textile and Jute as Additional Secretary. He served as Chief Executive Officer in Dhaka North City Corporation from December, 2015 to February, 2019. Finally, he joined Ministry of Chittagong Hill Tracts Affairs, Government of Bangladesh as Secretary in charge on 05 February, 2019. On July 24, 2019, he took charge as the secretary in the same ministry. He joined the Ministry of Agriculture on 15 October 2020 as Secretary.
In connection with international seminar, conference and state affairs he visited many countries of the world that include Thailand, Japan, Indonesia, Malaysia, India, Vietnam, South Korea, China, Netherlands, Singapore, Russia, Australia, United Kingdom and United States of America etc.
Mr. Mesbahul Islam is married and blessed with two daughters.