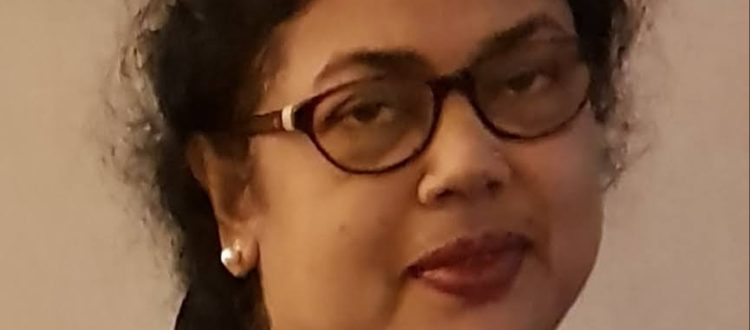 Secretary
Ministry of Agriculture
Government of the People's Republic of Bangladesh
Wahida Akter joined Ministry of Agriculture as Secretary on 29 December, 2022. Before taking charge as Agriculture Secretary, he worked as Additional Secretary (Administration) of this Ministry for about two years. He previously worked as Private Secretary-2 to the Honorable Prime Minister for about 4 years and as a Director in the Prime Minister's Office for 5 years.
Wahida Akter started her career as Assistant Commissioner in 13th BCS (Administration) Cadre in 1994. He worked as RDC in Pabna Collectorate, First Class Magistrate and RDC in Naogaon District and Upazila Executive Officer in Meherpur Sadar Upazila. He also held various important positions including Senior Assistant Secretary, Ministry of Industries, Private Secretary to Minister of State for Labor and Employment Mannujan Sufian and Deputy Secretary, Ministry of Education with great success and efficiency.
Wahida Akter has received several short- and long-term trainings in different countries. Moreover, during his working life he traveled to Cambodia, Italy, USA, UK, Australia, India, Nepal, Germany, Abu Dhabi, Japan, Saudi Arabia, Spain, China, Korea, Finland, Azerbaijan and Netherlands.
Wahida Akter was born in a noble Muslim family in Senhati village of Dighlia upazila in Khulna district. His father late valiant freedom fighter Sheikh Nazir Ahmed is a politician and prominent social worker. His mother late Mosa: Halima Khatun was known as an ideal homemaker and a calligrapher and her two autobiographical books 'Shat Zainab Bhede' and 'Marutirtha Kaaba' caught the attention of readers.
Wahida Akter graduated from Bangladesh Agricultural University, Mymensingh in Department of Agriculture. Later completed Masters in Governance Studies. He is a cultured officer. Involved in many social and cultural organizations. Apart from this, his writings on liberation war and Bangabandhu, various development activities of Sheikh Hasina government, women empowerment, agricultural problems and prospects are regularly published in various national newspapers. It should be noted that during his tenure as Additional Secretary (Administration) in the Ministry of Agriculture, he made an important contribution as the team leader of the Annual Performance Agreement (APA) of the Ministry of Agriculture. Under his leadership, the Ministry of Agriculture ranked 3rd among 51 Ministries/Departments in the APA final assessment for the fiscal year 2021-2022. In personal life, he is married and a mother of two children. Her husband Dr. Shaikh Mohammad Bokhtiar is working as the Executive Chairman of Bangladesh Agricultural Research Council.